Hiya! I hope everyone enjoyed their weekend, even if you're not an Amerasian and didn't gorge yourself on turkey and stuffing. But, I am an American and I did gorge. Not even joking. I left the table probably 10 pounds heavier and waddling like a pregnant woman. It was a great moment.
Since today is the return to the "real" world and everyone is heading back to work and school I wanted to find a super great cure for the Monday blues. That is what lead me to this. I think it is magical and it makes me want to take vintage globes and canisters and do the same thing.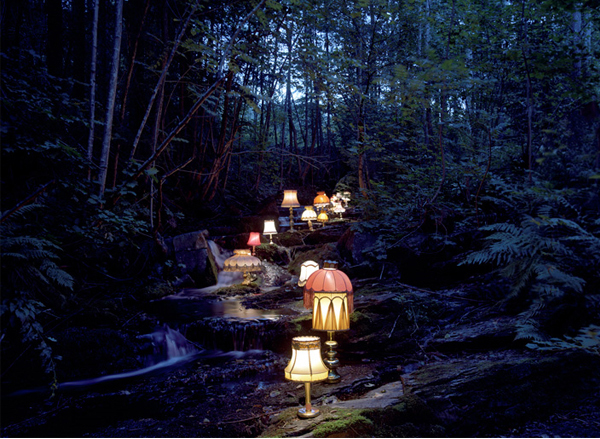 You can check out more of Rune's amazing work
here
! Rune is a Norwegian artist and takes these awesome installations down after the photo has been taken. The photo is the only proof that they ever existed and I think there is something really special about that!
Happy Monday!
xo Shannon